If you are a person who wants to get into or is already in the trend of growing a beard, you should keep in mind that like many things in life, a beard requires maintenance and care. At the Rebel Barbershop, you can have your beard cleaned and styled to help you feel fresh and look great.
Consider this: A beard should match your face shape and personality. Working with our professional barbers will help you accomplish these goals.
This article is written directly by the professionals at Rebel Barbershop. We will tell you everything you need to know about beard care, trims, styles, and more. And we'll help you elevate your style with a few great tips.
It's going to be very itchy.
As your beard grows, the itchiness on your face can be quite annoying, which is why many men give up too soon and decide to shave it off before they can style their beard. Hang in there if you really want to change your look!
Let your beard grow free.
At first, you should wait a while and let your beard grow free before you start shaping it, otherwise you won't get the best style. It is also recommended to wait until your beard is between two and four centimeters long before you begin to shape it.
Ask yourself, do I need a beard?
Is a beard good for me? There are men whose beards simply don't grow well. Even if they have waited two or three months, unfortunately it grows unevenly.
If this is your case, the beard is definitely not part of your genetics and you should give up on the idea of sporting this fantastic style. But! There are some options for you to try to grow it out, although the best thing to do is to go to a doctor or hair growth specialist.
What should I know before growing a beard?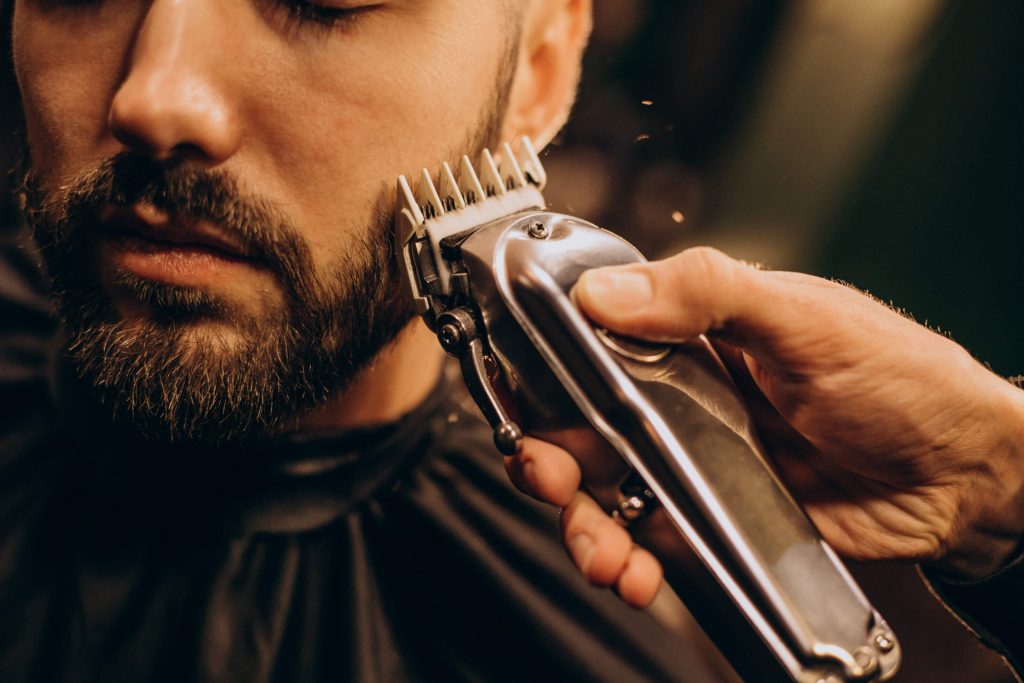 Basic tips for men's beard care to keep a healthy and nice beard
Step 1: Wash the beard with shampoo.
Just as we wash our hair, the beard should also be washed 2 to 3 times a week, with shampoo (it doesn't have to be special beard shampoo). This step will keep your beard clean, free of sweat and grease, and smelling good.
Step 2. Moisturize your beard.
To keep your beard soft and shiny, you need to use beard oil to hydrate your beard and maintain its luster. Beard oil also moisturizes the skin under the beard, which prevents itching, flaking, and maintains follicle health.
Step 3. Trim the beard.
This step is essential to keep your beard looking fresh and healthy. You can simply trim the beard at home using scissors. We suggest doing this every week keeping the natural contour of the face so that the beard looks uniform. It helps to use a comb or small brush while trimming.
Step 4. Polish the beard around the neck.
In this case, you should use a beard trimmer around the neckline of the beard. To do this, take two fingers and place them on your Adam's apple, using the top finger as a guide to trim your beard.
Step 5. Stay healthy.
Your beard, hair, and skin directly reflect your internal health. For a healthy beard, you should eat well, exercise, get plenty of sleep, and limit alcohol and smoking.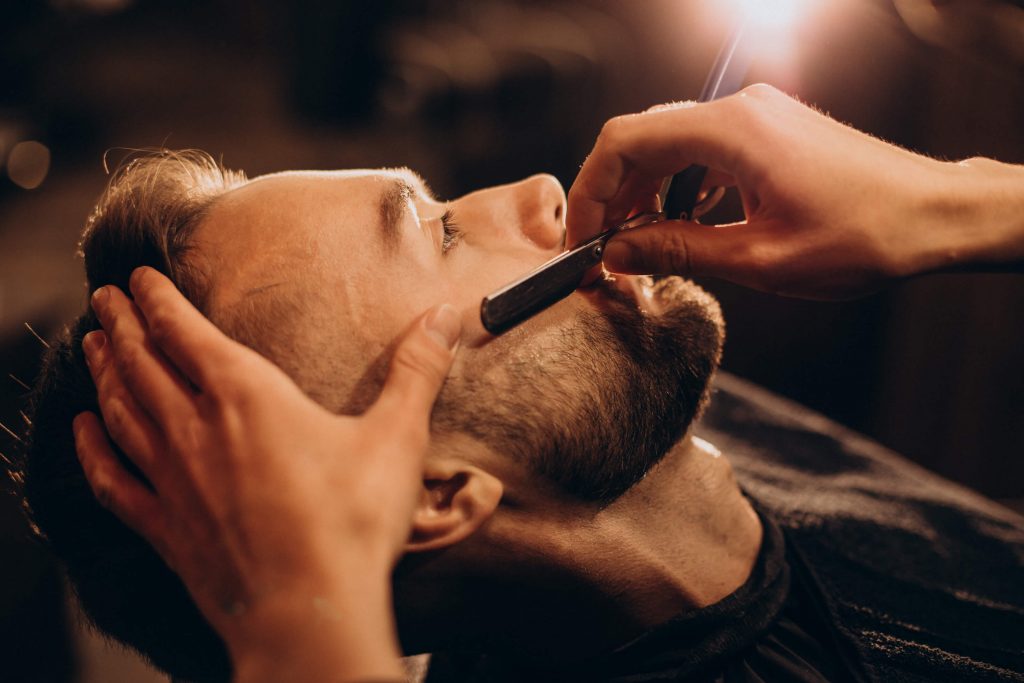 Beard Styles
There are many styles of beards – long, short, abundant, and some may even consider the 5 O'clock shadow a style. Beards can also be more styled or simple, only your imagination is the limit. The most important thing is that your beard makes you feel good.
The beard style you choose should add dimension to your face and highlight certain features, so the shape of your face is essential in choosing your beard style.
Beard type for a square face.
To achieve this style you should shave or trim a sharp, precise line near the cheekbones to emphasize the jawline. Keep the beard short on the sides and wider over the chin to take advantage of the square jawline.
Beard type for an oval face.
If you have an oval face, almost any type of beard will suit you. You can change your style as many times as you wish until you find the perfect beard that makes you feel comfortable and confident.
Beard style for a rectangular face.
To achieve the right style for your face shape, you should cut the beard square to the chin and longer on the sides, giving the face a strong structure.
Beard style for a rounded face.
If you have a rounded face, you should begin this style with an angled shave along the cheekbones. In addition, try to keep the hair thick on the chin to help the angled effect over your cheekbones and the best place to take care of your beard is at Rebel Barbershop Medellin.